University College Venlo
Courses & curriculum 2023 - 2024
UCV has a unique curriculum that offers you the opportunity to study health, nutrition and business in an interdisciplinary manner. Your curriculum consists of the courses you choose within your concentration, an academic core and a bit of general education in the form of courses you take outside of your concentration. The academic core consists of four mandatory courses that give you the fundamental knowledge each UCV student should have.
The core
All UCV students will take the courses:
Modelling Nature
Philosophy of Science
Globalisation: World Politics and Economics
World Orientation: An introduction to cultural studies
Concentration
Choose to focus on one of our two concentrations:
Social sciences
Life sciences
Each concentration offers a wide variety of courses in different disciplines. The Social sciences concentration lets you choose for example courses in psychology, sociology, economics, health management, public health or law. The Life sciences concentration offers courses in biology, chemistry, informatics and physiology. You may also opt for an interdisciplinary concentration. You choose courses from both concentrations to create a truly broad profile.
ucv-_tabellen_-_social_sciences_en_life_sciences-01-01.jpg
Download course catalogue
Download the UCV course catalogue 2023-2024 for a full overview of the courses and detailed course descriptions.
Want to view the courses of previous years?
Academic core and general education
At UCV you must complete a core of four mandatory courses. This core provides knowledge and skills all UCV graduates must have. To stimulate all students to broaden their horizon UCV has a general education requirement: all students have to take some courses outside their concentration.
Academic year
The academic year at UCV splits into two semesters. Each semester consists of two course periods of eight weeks, followed by a four-week project period. In each semester the course load is about 40 hours per week. This includes 12-14 hours in class. The remainder will be spent on self-study and assignments.
| Period 1 (8 weeks) | Period 2 (8 weeks) | Period 3 (4 weeks) |
| --- | --- | --- |
| Course A (5 ECTS) | Course C (5 ECTS) | Project Period (5 ECTS) |
| Course B (5 ECTS) | Course D (5 ECTS) |   |
| Skills training A (2.5 ECTS) | Skills training B (2.5 ECTS) |   |
Course levels and prerequisites
Courses are offered on three levels: introductory (1000), intermediate (2000) and advanced (3000). To guarantee that you acquire enough in-depth and specialist knowledge, the number of introductory courses you may follow is limited to four. You must complete a minimum of four advanced-level courses. Your academic advisor will help you plan your courses and make sure you meet the prerequisites for the courses you want to enrol in.
Assessment
UCV has a diverse range of examination methods: papers, essay questions, take home tests or oral examinations. Each course will always have at least two methods of assessment, allowing you to receive continuous feedback on your progress.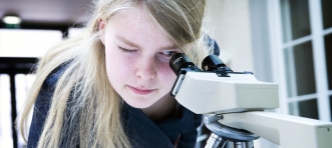 Skills training
At UCV, you'll be trained in research skills such as writing a research proposal, conducting research and presenting outcomes. You'll also choose a number of more specific skills trainings, for example on laboratory skills in biochemistry or molecular cell biology or quantitative research methods.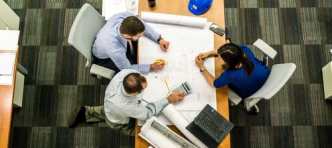 Projects
At the end of each semester, you'll work with your fellow students on a project that helps you to integrate the knowledge and skills you've learned in your courses. Your project, which will involve some research, may result in a debate or conference, an advisory report or an innovative product.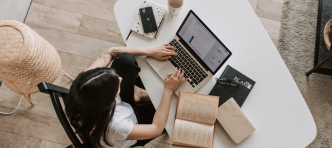 Capstone
Your capstone is your final project integrates everything you've learned into one comprehensive research study or product. You'll dedicate a full semester to this. The research for your capstone may be designed and carried out during an internship or in a university setting.