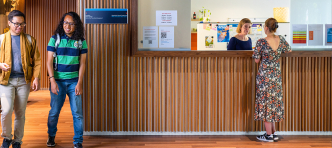 Need more information?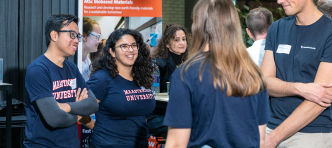 Meet us
Experience the programme first-hand by visiting our online and in-person information activities.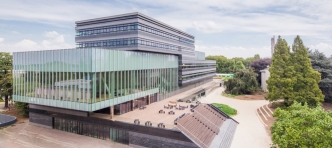 Address
Faculty of Science and Engineering
Brightlands Chemelot Campus
Urmonderbaan 22
6164 RD, Geleen
Follow our students on Instagram
Michelle Mendez Fonseca, student ambassador Biobased Materials
@um_biobasedmaterials
"Wondering how your life would look like as a master student in Biobased Materials? Follow my journey and get a glimpse of the academic and student life in Maastricht!"
Do you have a question about Biobased Materials? Send Michelle a DM!
We are the Faculty of Science and Engineering...