Econometrics & Operations Research
Your future
As a graduate of the Econometrics and Operations Research bachelor's programme, the world is practically at your feet. On the one hand, your bachelor's degree makes you eligible for an exciting range of master's programmes. On the other, you can take the plunge on the job market, kick-starting your career straight away, though it is advisable to continue with master's studies.
Master's programmes
The bachelor's programme in Econometrics and Operations Research provides a strong foundation for the following master's programmes, which you can apply for without having to fulfil additional admission requirements:
Econometrics and Operations Research
Financial Economics
Management of Learning
You may also qualify for other UM master's programmes,
but you may need to fulfil additional admission requirements. 
Career prospects
When you graduate, you can find work in:
finance, helping to make sound business decisions and analysing investment plans
government, forecasting the effects of economic policy
major commercial firms (e.g. in telecommunications or public transport), optimising efficiency
consultancy, lending expert advice to clients of all shapes and sizes
academia, where many of our graduates launch their careers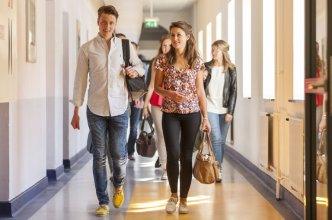 Your passport to an international career
National or international, public or private, in large or small companies: what's not to look forward to? Econometricians are highly sought after and, in today's turbulent economic times, extremely employable.