Global Health
Courses & curriculum 2023 - 2024
Programme outline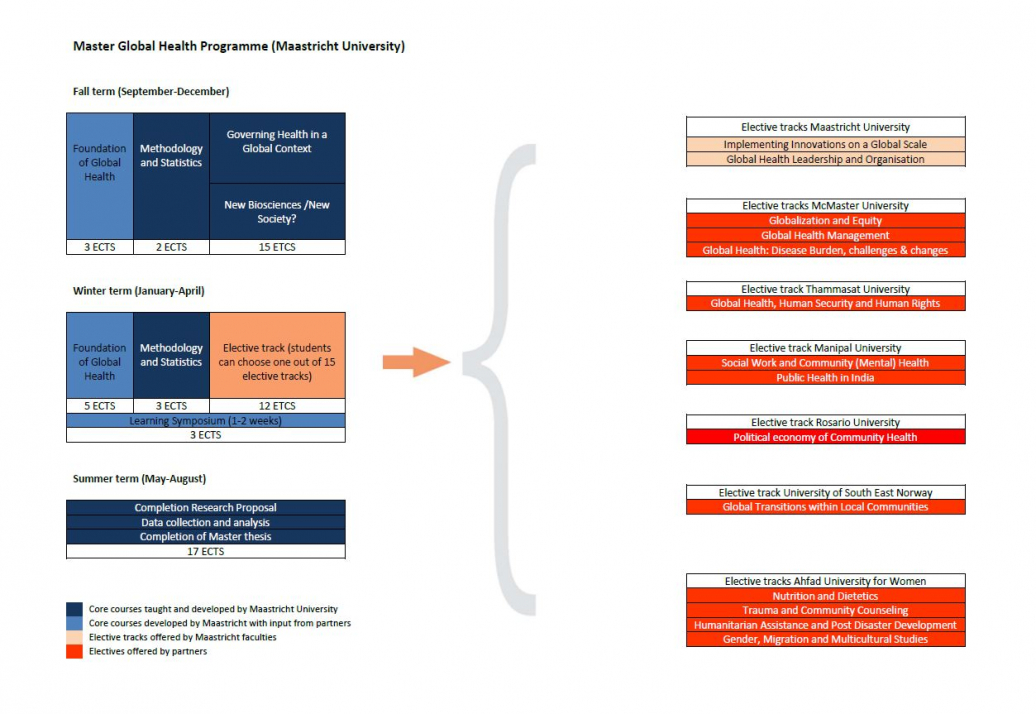 Fall term
In the fall term, two core units are presented: Governing Health in a Global Context and New Biology/New Society. In parallel, and continuing through the winter term the longitudinal track Foundations of Global Health takes place. During this track, students will collaborate with students from the Thammasat, Manipal, Ahfad, Rosario and McMaster Universities in the application of their theoretical knowledge to real-life assignments. A second longitudinal track will address advanced methodology and statistics and issues pertaining to research in an international, intercultural setting.
Winter term
During the winter term, students may choose one of two elective programmes offered at Maastricht University or an elective at one of the six partner universities. Depending on the partner university's capacity and students' interest a selection procedure may apply.
The winter term will be concluded by a two-week Learning symposium.
Summer Term
In the summer term, students will collect data, analyse these data and write their master's thesis. Maintaining this approach, students may also opt to base their master's thesis on a thorough literature review.