Why this programme?
Advanced Master Intellectual Property Law and Knowledge Management (LLM/MSc)
Globalisation, rapid technological development and new media have contributed to a flood of new information and technological innovation, opening up a host of legal questions about intellectual property, patent rights and industrial technology. The Advanced Master's in Intellectual Property Law and Knowledge Management (IPKM) offers a unique curriculum at the interface of intellectual property law, technology and intellectual property management. It is a selective, small-scale programme for lawyers, technology transfer officers and graduates with a science or technical degree. You can follow the programme on a full-time or part-time basis, so you can combine studying with work.
What will you learn?
The IPKM programme combines core mandatory courses with opportunities for students in each degree track (LLM and MSc) to develop a more specialised professional profile. In the mandatory courses, you will learn the fundamentals of the law regarding knowledge valorisation and the protection of intellectual property. You will also receive in-depth instruction on the workings of the European and American systems of intellectual property protection and will cover the form and function of international organisations, such as:
World Intellectual Property Organisation
World Trade Organisation
European Patent Office
EU Intellectual Property Office
Unified Patent Court
Students from both degree tracks will have the opportunity to further specialise and to incorporate electives into the curriculum before working on a master's thesis under the close supervision of a research fellow from the Institute for Globalisation and International Regulation (IGIR).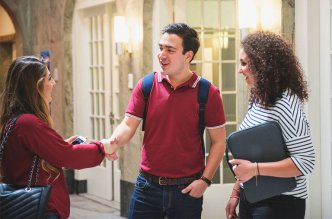 IPKM blogs and more
Check out the IGIR Reporter for the latest news items, blogs and reports: