Public Policy and Human Development
Admission requirements
On this page you will find important details of the application process (such as deadlines, admission requirements, required documents and application assessment) for the master's programme in Public Policy and Human Development for academic year 2024-2025. 
The information on this page is for students who would like to start in academic year 2024-2025.
Please click here to see the admission requirements for this programme for academic year 2023-2024.
Important deadlines for application
The master's programme in Public Policy and Human Development starts in September every year.
The deadlines below are applicable for starting the programme in September 2024.
Note: if you are viewing this webpage on your phone, we recommend that you use portrait mode.
| Date | What you need to know about this date |
| --- | --- |
| 1 October 2023 | Studielink is open for applications for the academic year 2024-2025 |
| Up to and including 1 May 2024, 23:59 CET | Deadline for completing the entire application process for non-EU/EEA applicants (these applicants require a visa or residence permit) |
| Up to and including 1 June 2024, 23:59 CET | Deadline for completing the entire application process for applicants from the EU/EEA or Switzerland |
ed_ma_msog_pub_adm_box_1_img-_dsc9664_hp.jpg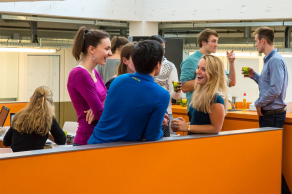 How to apply
For instructions on how to apply for this programme, please see the Admission & registration page.
Upload the requested documents via the MyApplication portal.
Documents required for the application process
During the application process for this study programme you will need to complete a number of tasks for which you will often have to upload documents. The list below gives you an insight into what documents you will (and might) need to prepare.
Required documents (all in English) for all applicants to this study programme
Passport picture
The passport picture must satisfy certain requirements
Copy of your passport or your EU/EEA identity card
Make a copy of the page with your personal details
A recent copy of your CV
Two recommendation letters, from current or former professors and/or employers
Copies of your degree(s) and lists of grades (If necessary translated into English by an official translation agency)
A motivation letter that explains why you chose this programme and which convinces the Board of Admissions that you will complete the programme successfully
An essay (1000 words in Word/PDF with searchable text) on one of the topics below. (Make sure the essay really covers one of these topics and that you title the essay properly with the topic and question as stated below)


Please note:

The problem presented in the essay does not reflect the policy problems studied in the MPP, nor does it determine in any way the specialisation you will study. For an understanding of the type of policy problems you can specialise in the MPP, please refer to the description of the specialisations.
Your essay will be submitted to a plagiarism check. Note that plagiarism leads to an automatic rejection of your application. If you are uncertain about how to properly use references, please refer to the online tutorial "What is referencing?".
Your essay needs to comply with the requirements mentioned above. Note that essays submitted without references and/or written on a different topic than the one requested, lead to an automatic rejection of your application
Documents that might be required depending on your (academic) background
Document(s) that demonstrate your proficiency in English
Answer the questions concerning language requirements under 'Language requirements for English-language master programmes' on this webpage to find out if you need to provide additional documentation. The outcome of your answers will indicate which documents you can use to prove your proficiency.
MPP Admission Essay for Academic Year 2024/25
Problem
Globalisation, digitalisation, decarbonisation and demographic change are global challenges that are changing labour markets in most countries of the world. Individuals, firms, and societies have to find ways to adapt to these challenges in order to maintain their livelihoods. Policymakers are called to come up with a policy response to ensure that societies can cope with the changes without negatively affecting people's well-being and development.  
Instructions to applicants:
Choose one of the global challenges that affect the labour markets (i.e., globalisation, digitalisation, decarbonisation and demographic change) and:
1. Provide a brief analysis of the problem (maximum 300 words), and
2. Provide and argue a policy solution that governments should consider (maximum 700 words). 
You are encouraged to use different sources, and you need to use at least one of the sources listed below.
OECD (2007). Globalisation, jobs and wages, Policy Brief. 
Ortiz-Ospina, E. (2018). What is the impact of globalisation on wages, jobs and the cost of living? 
ILO (2021). Rapid growth of digital economy calls for coherent policy response. 
McKinsey Global Institute. (2017). Jobs Lost, Jobs Gained: Workforce Transitions in a Time of Automation. Executive Summary. 
Degryse, C. (2017). Shaping the world of work in the digital economy. Foresight brief #01-2017. 
Vermeulen, B., Kesselhut, J., Pyka, A., & Saviotti, P. P. (2018). The Impact of Automation on Employment: Just the Usual Structural Change? Sustainability, 10(5), 1661. 
OECD (2013). Demographic change in the Netherlands: Strategies for labour markets in transition report. Chapter 1. 
Kühn, S., Milasi, S., Yoon, S. (2018). Population ageing and future labour market challenges.  World Employment Outlook. ILO. Chapter 4.  
Jones, B., Karpman, J., Chlebnikow, M., Goggans, A. (2019). California Building Decarbonization. Workforce Needs And Recommendations. Executive Summary. 
Saget, C., Vogt-Schilb, A., Luu, T. (2020). Jobs in a Net-Zero Emissions Future in Latin America and the Caribbean. Inter-American Development Bank and International Labour Organization, Washington D.C. and Geneva. Executive Summary. 
3. The essay should display a sufficient level of English and an appropriate academic writing style, including the use of references. Please submit the essay in MS Word or a searchable PDF.
Submission of documents
Certified copies of your degree(s) and grades
The certified copies of your degree(s) and grades will need to be sent to our postal address in addition to being uploaded digitally:
Admission and Registration Office
Student Services Centre
Maastricht University
PO Box 616
6200 MD Maastricht
Recommendation letters
In addition to uploading the recommendation letters as a PDF in the MyApplication portal, they also must be emailed directly by your referees to info-governance@maastrichtuniversity.nl.
Language requirements for this English-language master's programme
As English is the language of instruction in this study programme, it is essential that your English language skills are good enough for you to undertake intensive and challenging academic courses that are taught and examined in English.
Answer the questions below to find out if you meet the language requirements.
English language training
All of our programmes are taught in English, and we realise that some participants might feel insecure about their level of English. Fortunately, Maastricht University offers plenty of possibilities for you to enhance or develop your English language skills.
Maastricht University Language Centre
You can further develop your skills in English or other languages at the UM Language Centre for reduced student rates. Developing a true international profile includes learning foreign languages, and this can also open doors for interesting career moves. 
Applicants who received their previous education in a non-EU/EEA country (handling fee)
Applicants for this study programme who received their previous education in a non-EU/EEA country will have to pay a handling fee. More information on this handling fee and how to arrange this payment can be found on the Handling fee page.
How do we assess your application?
Based on the documents you have submitted and the admission procedure for your chosen programme, the Board of Admission decides on whether to admit you. They need about 4 weeks to review your application. After that, our Student Affairs Office will inform you about their decision via email. The sooner you submit your documents, the quicker we can inform you.
Note: only complete applications will be assessed. We therefore recommend that you adhere to the deadlines provided in the table under 'Important deadlines for application to this study programme' on this page.
Frequently asked questions
We have compiled an overview of answers (as far as possible) to the most frequently asked questions regarding our admissions process. The list will be updated continuously. For any additional questions, please contact our Admissions Office.