International Laws
Your future
As a graduate of the International Laws master's programme, you will have a thorough understanding of international, European and national law. You will be able to place these legal systems and principles into the context of European integration and globalisation. You will also have greater fluency in English and at least one other foreign language.
Career prospects
The programme also provides you with a solid background for a career in a variety of settings, which may include:
international business
law firms
EU institutions
NGOs
international organisations
governmental institutions
Click here to see the current positions of our alumni.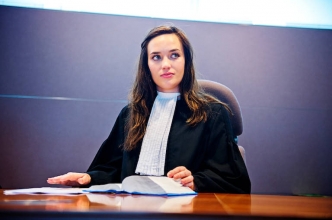 Alumni @ work
Graduates have found positions such as:
‎Lawyer at Cuatrecasas, Gonçalves Pereira
Legal consultant at USG Legal Professionals NL
Legal trainee at European Fisheries Control Agency
Legal specialist at Credit Suisse