Why this programme?
Global Supply Chain Management and Change
The economy is becoming increasingly globalised, and fierce competition means more and more production is outsourced to high-skill, low-cost areas. As a result, innovative supply chain management is often central to commercial survival. This exciting programme has been developed to meet the growing demand for experts who understand both supply chain management issues and the role of innovation in business success.
Close to the supply chains in action
One of the best ways to learn about supply chain management is by experiencing global supply chains in action. This is why the programme is taught in Venlo, a city about 80km from Maastricht. Venlo, better known as the logistics hotspot of the Netherlands, is home to many logistics service providers' headquarters and distribution facilities. You will benefit from Maastricht University's outstanding academic resources and expertise, while having the opportunity to put your knowledge into practice almost immediately by working with companies in the area.
What will you learn?
Global Supply Chain Management and Change takes elements from different disciplines to give you a comprehensive understanding of global supply chains and their wider position in global business and economics. You will acquire the skills to maintain a 'big picture' overview of every link in the supply chain, while having the leadership skills to drive change processes that will benefit a business' bottom line.
What skills will you develop?
At the end of the programme, you will be able to:
carry out effective supply chain planning
use entrepreneurial and innovative skills to identify areas of improvement
deal effectively with suppliers, buyers and customers
work in and manage international teams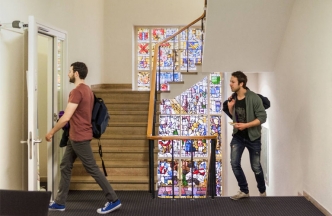 Compare our programmes
Easily compare different aspects of the master's programmes from the School of Business & Economics.