Why this programme?
Financial Economics
The master's programme in Financial Economics at Maastricht University is on the rise. The number of students is rapidly growing and, for two years running, the programme has shared first place in the national Keuzegids ranking of finance master's programmes in the Netherlands. It unites the expertise from Maastricht University's School of Business and Economics in finance, general economics and quantitative techniques in a unique, multidisciplinary approach not found elsewhere. This ensures that you receive a broad and thorough training on the one hand, and the opportunity to specialise on the other.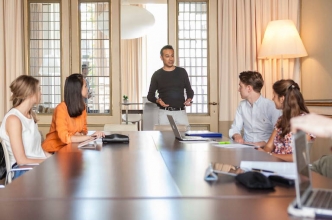 World-class education
It's never business as usual at Maastricht University. Not only do our academic programmes incorporate the latest developments in each field, but we also focus on research and innovation in education itself. One of our three university-wide research themes is Learning & Innovation. With the creation of EdLab and the continuing improvement of our education strategies, you can be confident that not only will you know your chosen discipline inside and out, but you will also have the best learning experience possible.
Problem Based Learning
Problem-Based Learning (PBL) is an innovative, student-centred instructional method widely used at Maastricht University. You will work in small tutorial groups of 12 to 15 students, and collaboratively seek practical solutions to real-world problems. Instructors act as facilitators, giving help as it's needed. This allows you to build independence and develop research skills. As opposed to lectures – which are still the primary teaching method at most universities – PBL is dynamic, requiring active participation in a variety of tasks such as:
deciding how to approach a given problem
setting learning goals
organising tasks to achieve those goals
sharing your findings with one another
um-sbe-bachelors-20210928-047.jpg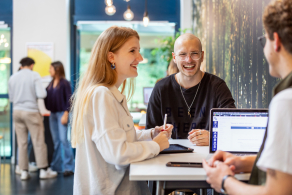 With PBL, you'll develop the practical skills you need in the workplace by taking skills trainings tailored to your courses. 
Skill trainings you might take include: 
quantitative methods
managing takeovers
interview skills and techniques
customer relations management
country risk analysis
Maastricht University students on Problem-Based Learning
Amazing education opportunities @ SBE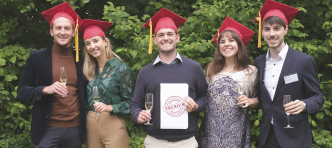 Excellence programmes
To help students to excel, we developed the following excellence programmes:
International Triangle Programme
Double Degree Programmes
Global Innovation Challenge
MARBLE Programme
PREMIUM Honours Programme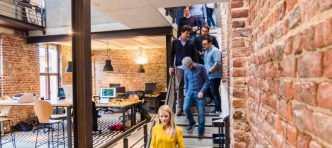 Internships Office & TIP
The Internship Office has an extensive database of internship opportunities and is on hand for guidance and counselling. Students also have the option of combining their thesis and internship. During the Thesis-Internship Programme (TIP), your thesis will be written on a topic relevant to a company or organisation during a part-time internship.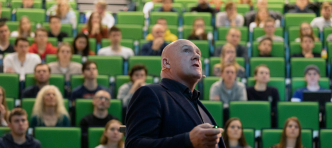 Career development & Maastricht Business Days
We believe that partnerships, networking and Problem-Based Learning are crucial to connect our students to the business world. Together with our partners and alumni, we organise events to support students in their development and expand their networks. 
International experience
Maastricht University is among the top 15 most international universities in the world. We encourage our students to see themselves as world citizens, and our educational programmes encourage study abroad, multilingualism, cultural exchange and sensitivity, and international career goals.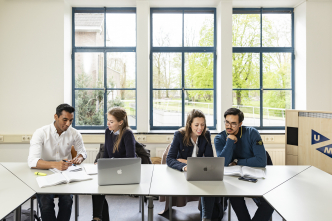 The International Classroom
UM embraces the International Classroom, an environment where our differences become our strengths. From day one, you'll be challenged with differing viewpoints and experiences as you interact with staff and students from all over the world. This kind of interaction brings you closer to the programme's goal of teaching you not only facts and concepts but also international accessibility and understanding. SBE is one of the most international faculties at Maastricht University, with over 60% of students and 55% of the academic staff coming from abroad, representing roughly 60 different nationalities.
Study abroad and get to know new people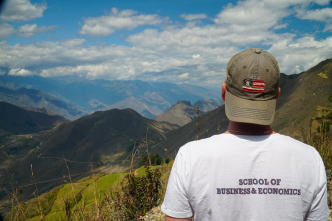 Students from every one-year, full-time SBE master's programme can apply for a master's exchange semester. However, a master's exchange is only possible if you have 100% study progress. Students who will be doing their exchange in a third, extended, semester will take priority over students who will run into more of a study delay. Competition for exchange positions is high, and applying for a semester abroad does not guarantee a spot or that you will be allocated to your preferred choice. SBE will consider your study progress, motivation, academic achievements and curriculum vitae in the selection process.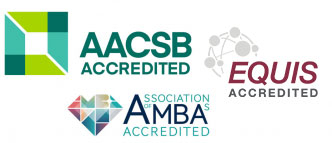 Take your degree anywhere!
The SBE has the 'Triple Crown' of accreditations: from the American AASCB, the British AMBA and the European-wide EQUIS. This means your degree is recognised in many places throughout the world: perfect for an international career or postgraduate studies abroad.