European Public Health
Your future
As a European Public Health graduate from Maastricht University, you'll have many options open to you. After finishing the bachelor's degree in European Public Health, most of our graduates immediately enrol in a master's programme. Though some graduates decide to explore the job market before continuing with their education.
Master's programmes
The Faculty of Health, Medicine and Life Sciences of Maastricht University offers the following master's programmes for European Public Health graduates:
 Epidemiology
 Governance and Leadership in European Public Health
 Global Health
 Healthcare Policy, Innovation and Management
 Health Education and Promotion
 Work, Health and Career
With a bachelor's degree from Maastricht University, you can also continue with a master's programme at another university in the Netherlands or abroad. However, additional admissions requirements may apply.
Career prospects
The European Union is increasingly influencing the health policies of member states. In this environment, our graduates go on to work as: international health consultants, policy advisors, health information officers, project managers, prevention specialists, public health advocates, European affairs managers, research scientists.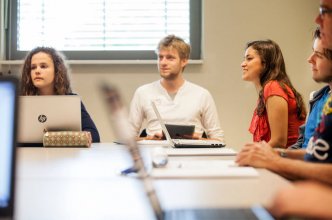 Where can you work?
Graduates work in a variety of jobs for a variety of organisations, including:
Policy Coordinator for an international health organisation in Brussels
Project Leader at a health promotion project at Zurich University
Manager at a pharmaceutical company
Postdoctoral Researcher
Business Analyst at Accenture Netherlands
Projects and Communications Coordinator for a public health organisation in Brussels
PhD candidate and Research Assistant at University College London
Team leader at a hospital
Junior Researcher at the Tropical Institute of Medicine
Policy Advisor at RIVM Netherlands