Why this programme?
Clinical Psychology
The specialisation in Clinical Psychology (formerly Psychopathology) provides you with the theoretical background and clinical insight necessary for future research in the various fields of mental health, in particular experimental psychopathology, clinical psychology and psychiatry. A strong focus on research questions that can inform prevention and intervention strategies differentiates this master's programme from many others, making it an ideal choice for those who intend in the future to combine science and clinical practice. There are many similarities between Clinical Psychology and Neuropyschology, but they differ in the emphasis on brain processes. Clinical Psychology has a broad focus on various mechanisms in the pathways leading to disorders.
A total of nine interactive core seminars, each extending over 4 weeks, cover current theories and methods that can clarify genetic, environmental, psychological and neurobiological processes underlying the onset, course, treatment, and prevention of mental disorders throughout the lifecycle. In addition to specific disorders, attention is paid to broader issues and controversies, such as gender and cultural differences, validity of classification systems for psychopathology, advantages and disadvantages of experimental and animal models, gene-environment interactions and the nature of resilience.
Through extensive practice in writing research proposals, you will learn to formulate testable hypotheses and translate these into research designs. Workshops will expose you to a wide variety of research methods, ranging from neuroimaging to epidemiology. Although research remains the primary focus, this specialisation includes training in diagnostic and other clinical skills, as well as opportunities for clinical and research experience in a health care setting.
Internships
From November of the second year, you will devote your time to the preparation and execution of your research internship and master's thesis. You will conduct your own research project (very often as part of a larger ongoing study), including the writing of a proposal, acquiring and analysing the data. The work is reported in a master's thesis, written in the style of a scientific journal article. Given the strong multidisciplinary research infrastructure here in Maastricht as well as extensive international networks, you will have ample opportunities for internships related to any aspect of psychopathology, either locally or at other top universities throughout the world. We will help you find a topic and location that best fit your own interests and career goals. Curious about the kinds of projects students have conducted? At the bottom of the page you will find several research topics.
If you specialise in Clinical Psychology, you may also choose to conduct an optional clinical internship in an approved setting, for at least 13 weeks. This can be done in conjunction with the required research internship or separately. Based on client/patient-based investigations you perform during the clinical internship, you will submit an additional, brief research report: the minor thesis. The length of the research internship and associated credits will be adjusted accordingly, so that you can complete both internships within the 2-year timeframe of the curriculum.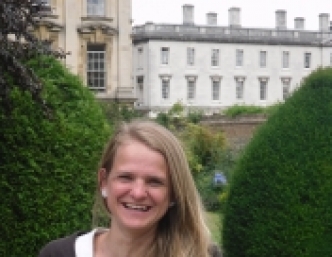 The research master with specialisation in Psychopathology (now Clinical Psychology) has been the ideal preparation for a career in clinical research. From Maastricht I went on to do my research internship and then a PhD at the University of Cambridge, where I am now a postdoctoral fellow investigating how affective states impact our mind's cognitive capacity. My time in Maastricht provided me with both a good theoretical background in the state of the science across psychiatric disorders, as well as an invaluable methodological skill set for design and data analysis in experimental studies and clinical trials. 
Susanne Schweizer